So it's the end of the year and time for the roundup of my favourite music from the past 12 months. A decent, if not incredible year for music, and after much thought here are my 40 favourite albums of 2011, the top ten including blurb!
40. Slow Moving Millie - Renditions
39. Sara Varga - Spring För Livet
38. Nero - Welcome Reality
37. Lenka - Two
36. Agnes Obel - Philharmonics
35. Ke$ha - Cannibal
34. Birdy - Birdy
33. Lena - Good News
32. Nicole Scherzinger - Killer Love
31. Beyonce - 4
30. Misty Miller - Misty Miller
29. Natasha Bedingfield - Strip Me
28. Same Difference - The Rest Is History
27. Wonderland - Wonderland
26. Cascada - Original Me
25. The Sound Of Arrows - Voyage
24. Colbie Caillat - All Of You
23. David Guetta - Nothing But The Beat
22. Jessie J - Who You Are
21. Veronica Maggio - Satan I Gatan
20. Kelly Clarkson - Stronger
19. Nicola Roberts - Cinderella's Eyes
18. Andrea Corr - Lifelines
17. Caro Emerald - Deleted Scenes From The Cutting Room Floor
16. September - Love CPR
15. The Saturdays - On Your Radar
14. Will Young - Echoes
13. Take That - Progressed
12. Rihanna - Talk That Talk
11. Rihanna - Loud
----------------------------------
10. Ed Sheeran - Loose Change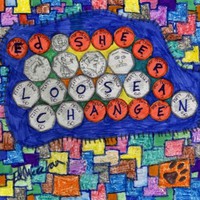 1. Let It Out 9/10
2. Homeless 9/10
3. Little Bird 9/10
4. Sofa 9.5/10
5. One Night 9.5/10
6. Firefly 8/10
7. The City (Live at Sticky Studios) 9/10
8. Firefly (Bravado Dubstep Remix) 7/10
Initial pressings of this EP included The A Team instead of Let It Out but the version that I bought has the latter so that's the one that I'll focus on. Ed's most accomplished EP yet, I was unsure as to whether include it here but I always included it in my weekly chart so I'm going to do so here. Loose Change may only have six main tracks, and then a live song and a remix, but as a package it was definitely a firm favourite of mine. With great production, the likes of Sofa, One Night and Homeless arguably all should have made the cut for +, they wouldn't have even needed any production tweaking! Little Bird did make the tracklisting of +, albeit only the deluxe version. Ed's other EP's are great and I'd also recommend No 5 Collaborations Project, but if you're looking for something that sounds most like + then this is for you.
9. Jennifer Lopez - Love?


1. On The Floor (feat Pitbull) 10/10
2. Good Hit 7/10
3. I'm Into You (feat Lil' Wayne) 9.5/10
4. (What Is) Love? 9/10
5. Run The World 8/10
6. Papi 9.5/10
7. Until It Beats No More 9/10
8. One Love 8/10
9. Invading My Mind 8.5/10
10. Villain 8/10
11. Starting Over 9/10
12. Hypnotico 8.5/10
13. Everybody's Girl 8.5/10
14. Charge Me Up 9/10
15. Take Care 8/10

Jennifer Lopez's long delayed Love? finally surfaced this year, although only half of the tracks originally expected to make the cut actually did, the other half was filled with RedOne produced 'club bangers'. Lucky then that the majority of those defined amazing, particularly lead single On The Floor but more on that later! A great album, well produced and a mix of styles but remaining cohesive, Love? was everything I wanted - three great singles, two representing 'party J.Lo' and the other representing 'urban pop J.Lo' which is the style which spawned her most UK hits over the years. Good Hit is probably the only song that I skip, not that it's bad per se but not as strong as the rest of the album, it's track 2 positioning slightly worried me that it was being lined up as a single at some point! American Idol and On The Floor put Jenny from the block back on the map and lets hope that the follow up from the woman that never ages is just as great as this!
8. Le Kid - Oh Alright!
1. We Are The Drums 9/10
2. Mercy Mercy 9.5/10
3. America 8.5/10
4. Oh My God 9.5/10
5. Bigger Than Jesus 9.5/10
6. Kiss Me 9.5/10
7. We Should Go Home Together 10/10
8. Seventeen 9/10
9. Telephone 8/10
10. Escape 10/10
11. Mr Brightside 9.5/10
A joy from start to finish, Swedish pop group Le Kid stole the Alphabeat formula and added less indie credibility and more colour. The result was one of my favourite debut albums of recent times, and it only finishes as low as 8th because I already knew eight of the eleven tracks on it by the time that the album had finally surfaced! All three of the new tracks were worthy of their place, Kiss Me in particular was a country tinged pop romp that brought back memories of Lily Allen's Not Fair and some of the music from the Spiral Mountain level in the Nintendo 64 game Banjo-Kazooie! Elsewhere, my personal Le Kid highlights We Should Go Home Together and Escape were even more amazing than ever in glorious HQ, Telephone was the worst song on here but still worthy of an 8, whilst America served as a decent lead single for the album. Melodifestivalen entry Oh My God and bonus Killers cover Mr Brightside were also perfectly executed whilst Mercy Mercy remained as great as ever. All in all, pop perfection for 2011 - Swedish pop with a Danish aesthetic and personality, but who cares when it's this good?
7. Steps - The Ultimate Collection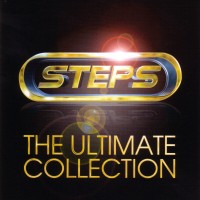 1. 5,6,7,8 8/10
2. Last Thing On My Mind 10/10
3. One For Sorrow 10/10
4. Heartbeat 9.5/10
5. Tragedy 9/10
6. Better Best Forgotten 9.5/10
7. Love's Got A Hold On My Heart 10/10
8. After The Love Has Gone 9/10
9. Say You'll Be Mine 9.5/10
10. Better The Devil You Know 7.5/10
11. Deeper Shade Of Blue 9/10
12. When I Said Goodbye 9/10
13. Summer Of Love 9.5/10
14. Stomp 9/10
15. It's The Way You Make Me Feel 10/10
16. Here and Now 7.5/10
17. You'll Be Sorry 7.5/10
18. Chain Reaction 9.5/10
19. I Know Him So Well 8/10
20. Dancing Queen 9/10

Of all the acts I'd have expected to reform in 2011, Steps were somewhere near the bottom of the list. The Boxing Day split was ugly (happy 10th anniversary to that by the way) but they reunited for a Sky Living documentary and Faye, Claire, Lisa, H and Lee put the past behind them and somehow scored the most unexpected UK #1 album since Scooter's Jumping All Over The World in 2008 when The Ultimate Collection, an almost complete retread of 2001's million selling Gold, smashed in at the top of the UK charts, including on iTunes, a platform which didn't even exist when they'd last been around! A nationwide nostalgia trip perhaps but the quintet managed to sell out an arena tour as well so who are we to judge?

A second rate ABBA for the 90s perhaps but they flew the flag for manufactured pop and were clearly a lot more missed than anybody could have anticipated, perhaps because no group has really come to fill their niche in the meantime. Last Thing On My Mind, One For Sorrow and Love's Got A Hold On My Heart remained my highlights whilst I can't understand why It's The Way You Make Me Feel wasn't a huge #1 in my chart back in 2001. Perhaps I just wasn't ready for such cheese in my dance loving days (this was before my Eurovision obsession kicked in a few months later with the 2001 contest), but now it sounds like a lost Scandipop classic to my ears. Or perhaps it was Lisa's shockingly awful delivery of it on This Morning that sent me hurtling back to the studio version. Who can tell? Add to the mix all of their other pop 'classics' and you have one of my most played albums of the latter end of the year...roll on the tour and a new single/album in 2012!
6. Florence + The Machine - Ceremonials
1. Only If For A Night 9/10
2. Shake It Out 10/10
3. What The Water Gave Me 9.5/10
4. Never Let Me Go 8.5/10
5. Breaking Down 10/10
6. Lover To Lover 9/10
7. No Light, No Light 9.5/10
8. Seven Devils 8/10
9. Heartlines 9.5/10
10. Spectrum 9.5/10
11. All This And Heaven Too 8/10
12. Leave My Body 8/10
Lungs was absolutely incredible, my favourite album of 2009 and Florence made an amazing opening splash with a debut body of atmospheric Kate Bush inspired work. I'm always cautiously optimistic about follow up albums though, very few singer/songwriter type artists can survive the 'sophomore slump' having spent potentially their whole life crafting and perfecting their debut before having to cobble together a second effort in as little as a year. Florence didn't fall victim to this, not quality wise in my eyes at least. The grand production of Lungs was ramped up a notch on Ceremonials but not to the detriment of some huge melodies. The likes of Spectrum, Heartlines and Shake It Out basically define 'epic' whilst the gorgeous plinky-plonk piano on Breaking Down made that my instant highlight. More mellow moments, such as What The Water Gave Me provided a good balance and whilst some complained that it was drowned in production, I have to say that the album benefitted from it. Songs this big demanded grand, pretentious production and I loved every minute of it!
I've decided not to include the bonus tracks in my review solely because they are just that in feel and are quite a step down in quality from the main album. I still prefer Lungs overall, but this definitely exceeded my expectations and had it been released in the first half of the year would have no doubt been part of my top five - I do feel that five other albums defined my year more though and they'll be revealed later!
5. Britney Spears - Femme Fatale
1. Till The World Ends 10/10
2. Hold It Against Me 10/10
3. Inside Out 8.5/10
4. I Wanna Go 9/10
5. How I Roll 8/10
6. (Drop Dead) Beautiful (feat Sabi) 8/10
7. Seal It With A Kiss 8.5/10
8. Big Fat Bass 9/10
9. Trouble For Me 8.5/10
10. Trip To Your Heart 9/10
11. Gasoline 8/10
12. Criminal 9.5/10
13. Up 'N' Down 9/10
14. He About To Lose Me 8.5/10
15. Selfish 8.5/10
16. Don't Keep Me Waiting 8.5/10
17. Scary 8.5/10
I've never really been a huge Britney fan, in fact the first album of hers I bought was Blackout. Prior to that I was really only interested in the odd single of hers here and there. However Hold It Against Me piqued my interest quite massively for the Femme Fatale era and I definitely wasn't disappointed. Where Circus had its fair share of stinkers and fillers, Femme Fatale kept the melodic club bangers coming from start to finish. The singles were all excellently chosen, definitely four of the highlights on the album and it's gutting that none of them caught on in the UK, she's gone from being the biggest superstar around to something of a pop flop in this country, the sign of things to come for Katy Perry, Gaga and Rihanna a decade from now?
Aside from the four singles that were chosen, Britney's loyal fans were taking part in World War 3 deciding what else would make a decent single. For my money, although everything on this album is at least an 8/10 for me and I never skip anything, I'd have gone with either Big Fat Bass, Trip To Your Heart or Up 'N' Down. Talking of the latter, just HOW good were the bonus tracks on this album! Ok, maybe it wasn't quite a Circus situation where the best songs all missed the cut for the main album but all five of the bonus tracks could have easily been on the main tracklist - extremely strong pop album from somebody who may now be a label puppet, but nevertheless knows her way around a great pop song almost a decade and a half into her chart career.
4. Noah & The Whale - Last Night On Earth


1. Life Is Life 9.5/10
2. Tonight's The Kind of Night 9.5/10
3. L.I.F.E.G.O.E.S.O.N. 10/10
4. Wild Thing 9/10
5. Give It All Back 9/10
6. Just Me Before We Met 8.5/10
7. Paradise Stars 8/10
8. Waiting For My Chance To Come 10/10
9. The Line 8/10
10. Old Joy 8/10

I enjoyed UK indie/nu-folk act Noah & The Whale's debut and the follow up was absolutely stunning, if understandably depressing. Onto the highly anticipated third album and it got off to a good start with the joyous lead single L.I.F.E.G.O.E.S.O.N., one of the biggest selling indie songs of the year. The album didn't disappoint me either, it barely left my side all year and the singles were all chosen perfectly, it's just a slight shame that Waiting For My Chance To Come wasn't the second single, it would have been so perfect for the beginning of summer.

Aside from that song the second half is far weaker than the first half, but as a body of work, it's one that I still frequently listen to from start to finish and it never fails to cheer me up. Charlie Fink (surely the love child of Mika and Salem Al Fakir?) is happy again and it shows, more of the same for album number four please!
3. Ed Sheeran - +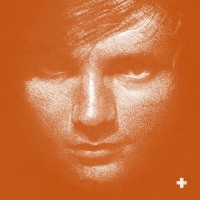 1. The A Team 10/10
2. Drunk 9/10
3. UNI 9/10
4. Grade 8 9/10
5. Wake Me Up 6/10
6. Small Bump 9.5/10
7. This 8.5/10
8. The City 9.5/10
9. Lego House 10/10
10. You Need Me, I Don't Need You 10/10
11. Kiss Me 8/10
12. Give Me Love 9/10
13. Autumn Leaves 8/10
14. Little Bird 9/10
15. Gold Rush 7.5/10
16. Sunburn 8/10

I first came across Ed early in 2010 thanks to his close friendship with Leddra Chapman (who finished 2010 with my end of year #2 album, Telling Tales). I continued to download his EP's religiously and it seemed certain to me that despite his image, he was incredibly talented and about to blow up and I was bemused when he wasn't included on ANY of the 'hype for 2011' lists, surely he was going to be one of the biggest breakout stars?

Fast forward a year and I think it's safe to say that Jessie J aside, Ed HAS been the biggest breakthrough artist of 2011. His long awaited (by me) major label debut album + hasn't disappointed at all. I know some people were because it lacks the grit of some of his previous material and comes across as a diluted singer/songwriter-esque album with influences of James Blunt and David Gray. Whatever, whilst he's definitely capable of more diverse material, and I'm sure we'll see it on his second album, I can see why this album was put together as his debut - and looking at the success of The A Team and Lego House in comparison to You Need Me, I Don't Need You, it looks as if the public prefer mellow ballad Ed to 'rapping' Ed. With this in mind, although I'd LOVE The City to be the next single, being one of the more different songs on the album musically, I wonder if they'll avoid that altogether and just go for something like Small Bump or U.N.I. As long as it's not the overly sickly, even for me, Wake Me Up then I don't mind.

So a great debut imo, packed with excellent songs and three fantastic singles, it's a slight shame that Wake Me Up, Gold Rush and Sunburn hadn't been replaced with Sofa, One Night and Homeless from the Loose Change EP, and Kiss Me and Autumn Leaves exchanged with a couple of edgier tracks along the lines of the No 5 Collaborations EP, because then we might have been looking at one of my favourite albums for many many years...
2. Lady Gaga - Born This Way
1. Marry The Night 9.5/10
2. Born This Way 7/10
3. Government Hooker 8.5/10
4. Judas 9.5/10
5. Americano 9/10
6. Hair 9.5/10
7. Scheiße 10/10
8. Bloody Mary 9/10
9. Black Jesus + Amen Fashion 9/10
10. Bad Kids 7/10
11. Fashion Of His Love 8.5/10
12. Highway Unicorn (Road To Love) 9/10
13. Heavy Metal Lover 8.5/10
14. Electric Chapel 8/10
15. The Queen 8/10
16. Yoü And I 9.5/10
17. The Edge Of Glory 10/10
Gaga, what is there to say? Two years ago she had the world eating out of the palms of her hands and now she can't even make Marry The Night a sizeable hit anywhere, despite having her usual huge, pretentious, OTT and unnecessary high budget video. For all the criticism though, Born This Way is an incredible pop album. It pushes boundaries at every move and you have to wonder why nobody seems to care anymore - it's so incredibly accomplished, perhaps not quite the greatest album of the century as she suggested but it throws just about everything into a blender, incredible lyrics, world class production (even RedOne ups his now stale game dramatically on Scheiße) and so much personality. Yet it's still not close to a million in the UK and had to be sold at less than a dollar in the US to ensure a record breaking debut week. Following on from one of the most revolutionary mainstream pop albums of recent times in The Fame Monster, it should have been breaking records without any aid, particularly when the material is this strong. But it sort of feels like she's playing third fiddle to Rihanna and Katy Perry in the realms of female superstardom at the moment. Has worldwide Gaga fatigue set in or is it just a Rated R style sales (but not quality) blip? Only time will tell...
As for the music, I don't even know where to start. Aside from the anthemic - but not particularly to my taste - lead single, I pretty much love everything on here to varying degrees. The Edge Of Glory is an 80s power pop anthem resurrected for 2011 and defines amazing. Judas is a watered down Steps version of Bad Romance, but still a great pop song, Yoü And I is Gaga doing country, and it working, Marry The Night is a convincing opener, Scheiße is one of her greatest ever songs, certainly the best that's never been released as a single. And I love almost everything else too - is it possible to call a multi million selling album by a worldwide icon underrated? Because that's what I'm doing.
1. Adele - 21
1. Rolling In The Deep 10/10
2. Rumour Has It 9.5/10
3. Turning Tables 9.5/10
4. Don't You Remember 9/10
5. Set Fire To The Rain 9.5/10
6. He Won't Go 9/10
7. Take It All 9/10
8. I'll Be Waiting 8.5/10
9. One And Only 8.5/10
10. Lovesong 9/10
11. Someone Like You 10/10
And my favourite album of the year goes to bascially the biggest album I can ever remember. I'm not usually one to side massively with public opinion, and rarely do the best sellers of the year feature very high up my EOY lists (at least not until Take That arrived back on the scene!). 21 however is a different beast, one that's incredibly deserving of the worldwide critical recognition and high sales. Back in 2008 I bought 19 on the day of release, but although I liked it, I wasn't blown away by it, nor Duffy's Rockferry (seeing as the two always used to come in tandem and be compared to each other). I did however prefer Duffy's singles to Adele's in general. However, although Adele may not have been the Sound of 2008, as had been predicted, she was most definitely the Sound of 2011. Where Duffy returned with a crap album and the limp Well, Well, Well, Adele waited two months and unleashed one of the greatest mainstream albums of modern times in 21.
To say that this is a second album, I think it's fair to say that Adele avoided the 'sophomore slump'! So much more mature and well produced than 19 and the songwriting is sublime from start to finish, as are her gorgeous vocals from start to finish. Unlike many of the big female stars, Adele has a powerful voice when necessary but can also show restraint when necessary. The power of Set Fire To The Rain contrasts nicely with the more mellow Cure cover Lovesong for example. Rolling In The Deep was so different to everything else out there and an incredibly gutsy lead single and Someone Like You is one of the best new ballads of recent times, and a deserved biggest selling single of the year in the UK. It feels like an 11 track 'hits' album, and any studio album where every track could have been a huge hit single if released as the lead deserves all of the praise thrown at it. Rumour Has It and Turning Tables would have been worldwide #1's if released in place of Someone Like You for example. A stunning body of work then, back in 2008 I could have never predicted that Adele would live up to the hype in such a way, but consider me convinced. She's broken just about every chart record going worldwide and it's easy to see why.